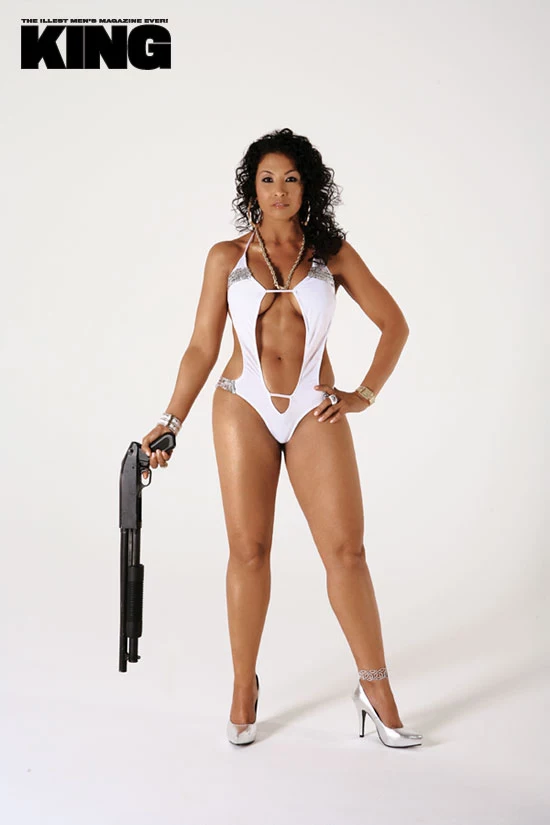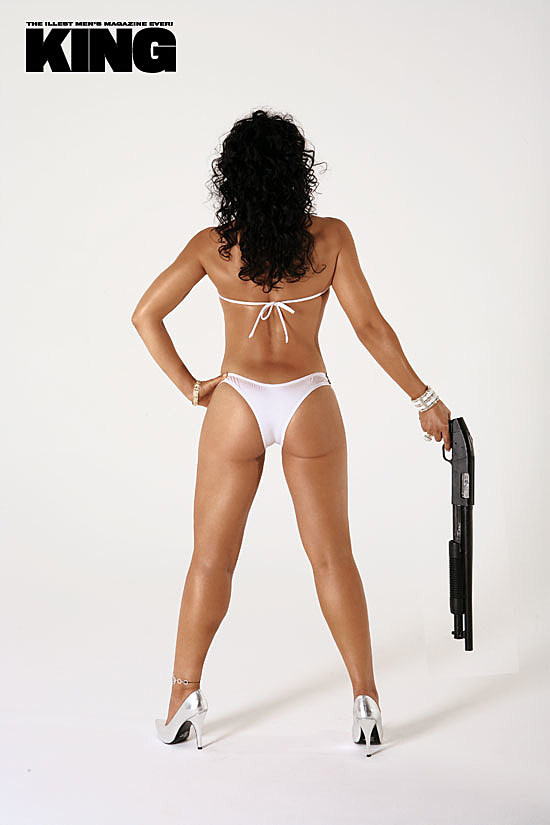 Strapped with a Mausberg and a barely there, one-piece swimsuit, an arresting Darlene Ortiz stole men's hearts at gunpoint in 1988. The scene of the crime: the cover art for Power, her then-hubby Ice-T's second album. For one moment, the hip-hop community collectively considered joining the NRA, as Ice's better half cemented her place in rap history books, leaving liner notes sticky in the process.
Two decades later, Ortiz's ice-cold curves could still leave eyes frozen. In fact, the 41-year-old fitness instructor feels better than ever. "I couldn't wait to do this," Ortiz says of recreating Power's iconic pose. "Now it's up to me to try to encourage other women to take care of themselves." Having been tight-lipped since her baby-daddy went cuckoo for Coco's puffs seven years ago, Ortiz is back and ready to create a whole new set of lasting impressions. Needless to say, she's still packing major heat.

Story Adell Henderson Photography Zach Cordner
Not only was Ice-T's Power cover brilliant, but it has remained one of hip-hop's most memorable images 20 years later. Take a bow.
I can't believe it. At that point, he was already semi-successful, but that album was the one that really set it off. He'd already released Rhyme Pays [in 1987, but] nobody really paid too much attention to the cover, which I was on as well. It was a totally different look, but we were more polished when we got ready for the Power cover.
Who suggested your wardrobe…or lack thereof?
When it was time to do the album cover, he already had the idea, but when it came to what to wear, he was like, "D, whatever you want." I could have said, "Jeans and a T-shirt," but I was like, "Look, we're here in Cali and I'm feeling good about myself."
And how could you not, really?
At that point I was probably running around in some hot pants, because that was the way I dressed. We were already doing the guns and the power thing, so a woman being sexual, I figured, why not? I grabbed the suit. I'm always wearing pumps, so let's go, and we did it.
-----------------------------------------------------------------------------------