KING's 50 Greatest Hits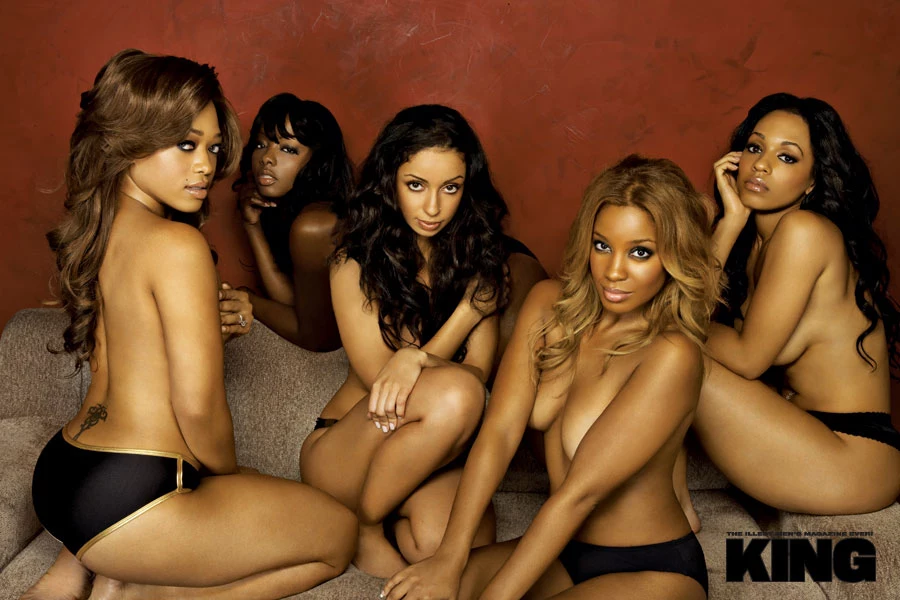 You shot the photo of Trina, Buffie, Mya, Reagan and Melyssa, what was the highlight?
Photographer Charlie Langella: They were all willing to take their tops off. [It] was pretty unbelievable. I was like, "What the fuck? I can't believe this is happening right now."
Must have been tough to control yourself.
Of course it would affect me like it would any other man, but I'm doing a job and I'm representing a client.
If you had to remake this shot for 2009, who would be your top five?
I'd still want Mya there… I'd want Alicia Keys, Beyoncé, Jada Pinkett Smith [and] Eva Mendes.
Sounds like a plan! When do we shoot?
That would be it; it wouldn't get any better than that. —Rob Markman
———————————————————————————–