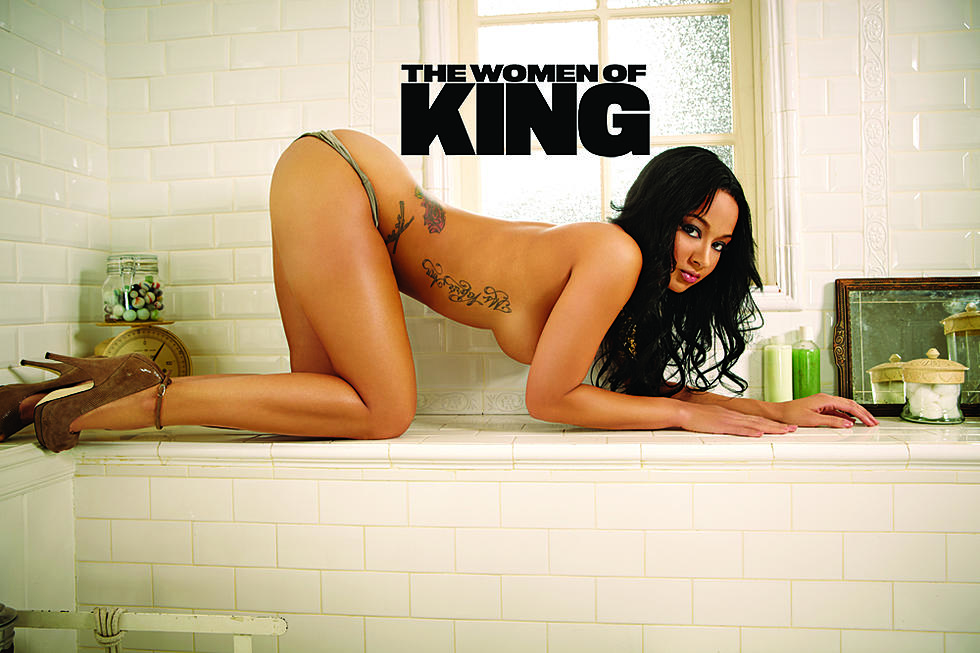 KING Magazine
Draya Michele's name has popped up as of late all over the blogosphere and not because of her sexy frame. But even in the face of a little negative attention this newbie video vixen attempts to silence her detractors. Here's an excerpt of our sit-down with the lovely lass...
We sure love it when we get a chance to have models sex it up for the cameras with water dripping from their bodies.
I'm a very sexual person.
We've noticed. Ever partook in any naughty aquatic acts?
Of course I've had sex in water! I actually got kicked out of a hotel in Vegas for being a bad girl in the pool. I'm like a fish in the water. I'm just fine [laughs].
My girls and me were chilling poolside at one of the hotels. We had a little too much to drink and became extra friendly with each other. For some reason, we felt as though we didn't need our bikini tops on anymore. Needless to say, security came over and kindly asked us to leave.
We had a huge suite there anyway, so we continued our party in the shower.
What's the biggest misconception about you?
People always think that every guy I'm with, I have to be sleeping with. What people don't know is that I have a personality like a man. So guys respect me and want to talk to me on a friend basis. Also, I'm a businesswoman; I get out there and talk to people. Sometimes that includes dinner meetings or late-night drinks. I have friends in high places because they consider me to be on their level, not because I'm fucking them. I always say, "Fuck some guys, not every guy, and I stick by that.
Interesting considering you're in an industry where sleeping with your co-workers is prevalent. What are your thoughts on the urban-modeling industry?
I think the urban-modeling industry is getting a better reputation nowadays because some of the models aren't fucking everybody anymore.
It's rare to hear that a model is celibate, but if she can back that up, it makes me proud.
I am not. I can't really go that long without sex. I'll dig up one of my old boos before I go without.
Why bring up the celibate reference? Never mind. It's funny you say that because the gossip blogs have outed you as Chris Brown's new boo. Care to comment?
I'm not answering any questions about that situation. So don't even ask.
But you did Tweet about being flown out to his hometown of Virginia, correct? You practically gave blow-by-blow details of meeting his family, being in the studio with him and being "still sore." Why stay mum on a subject you single-handedly put out there for people to speculate on
I'm not answering any questions about that.
Don't you think you should take a break from Tweeting your personal business, then?
I think Twitter is cool. It's a way to keep in touch with the world and keep them informed of what you are doing, as well. As far as the stories that [the blogs] conjure up, they can pretty much take anything you Tweet and turn it into whatever they want it to really mean. I'm going to continue to Tweet as normal. The media can say what they want.
Read the full story and gaze at Draya's sexy spread in the Women of KING's summer 2010 issue on newsstands now!