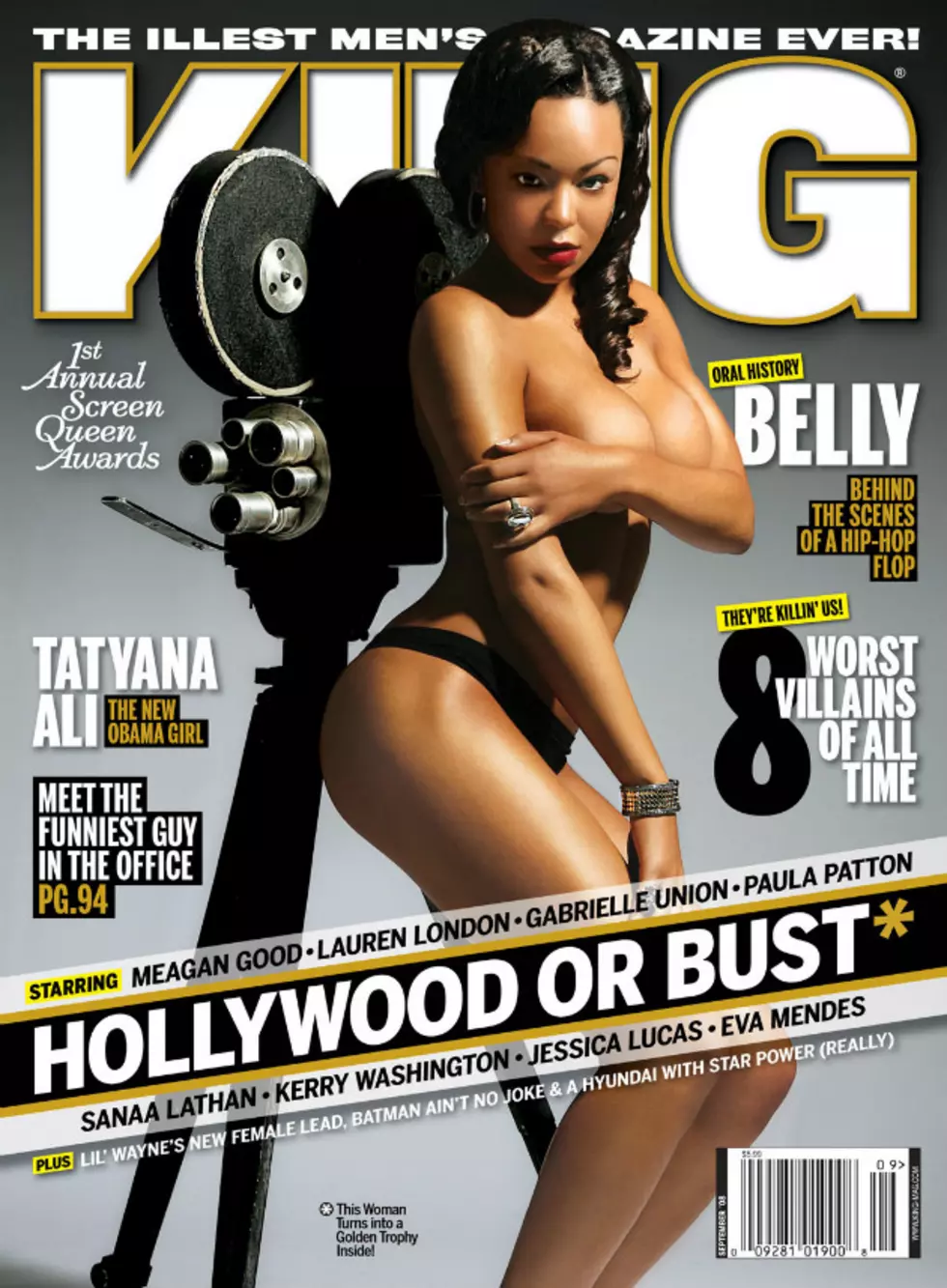 Throwback Thursday: Chanta Patton Shoots for the September 2008 Issue of KING Magazine
Chanta Patton KING Magazine
Today we go back in time to take a look at the September 2008 issue of KING Magazine, which put the spotlight on Hollywood and on the lovely Chanta Patton.
Miss Chanta Patton was born on Christmas Day, but we feel like we're the ones who have been gifted with her presence. Though she was born in North Carolina, Chanta headed up to Baltimore and grew up in the harbor city, eventually cutting her teeth in the modeling world by winning Baltimore's Next Top Model. Having won the contest, she proved she had the beauty. She would prove she had the brains next by attending Copin State University and majoring in Applied Mathematics.
The public took notice of her charms and good looks as she started to star in music videos such as "Dangerous" by Kardinal Offishall featuring Akon, "Make Love in This Club" by Usher featuring Young Jeezy and "Those Gurlz" by Snoop Dogg. It was no surprise that she garnered a lot of fans from her appearances in these music videos. She's since made the shift from modeling to acting, having starred in films such as Just Go With It, After Hours: The Movie and The Coalition. It only makes sense, given the fact that she graced the cover of the issue of KING that saw the first Screen Queen Awards. We look forward to seeing her beautiful face on the silver screen even more in the future.