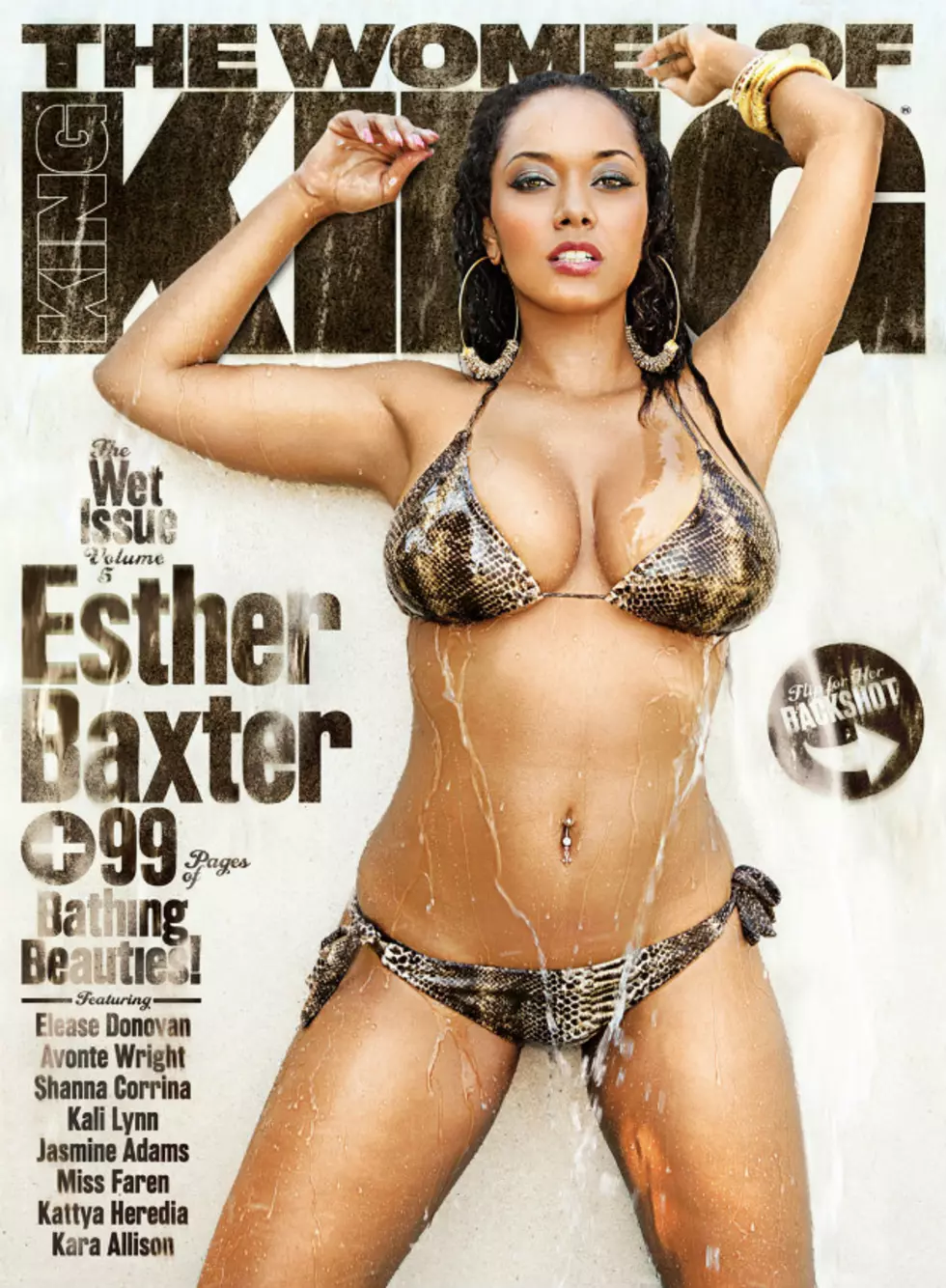 Throwback Thursday: Esther Baxter Gets Wet on the September/October 2011 Issue of KING Magazine
Esther Baxter KING Magazine
The 5th "Wet Issue" of KING Magazine featured Esther Baxter on the cover, with water cascading down her body. Seeing her like this just makes us wish for beach weather all of the time.
What can we say about the legendary Miss Freek-A-Leek that hasn't already been said and can't be gleaned just by looking at her? She's a remarkable model and video vixen who's captured our hearts and imaginations by appearing in music videos such as "Shake Ya Tailfeather" by Nelly.
She looks absolutely stunning on the cover of the "Wet Issue," bikini-clad and sporting a look so seductive that she could probably get you to find your old issue or otherwise try to track a copy down on eBay or something. Chances are that you're already a fan of Esther Baxter, given that she has a legion of followers on social media. She, along with the other women who have appeared in the 5th "Wet Issue," are among the most beautiful in the world and help us think about warmer climates and tropical locales, eve in the dead of winter. Even if the heat gets turned off, we'd kept plenty warm thanks to her photo shoots.