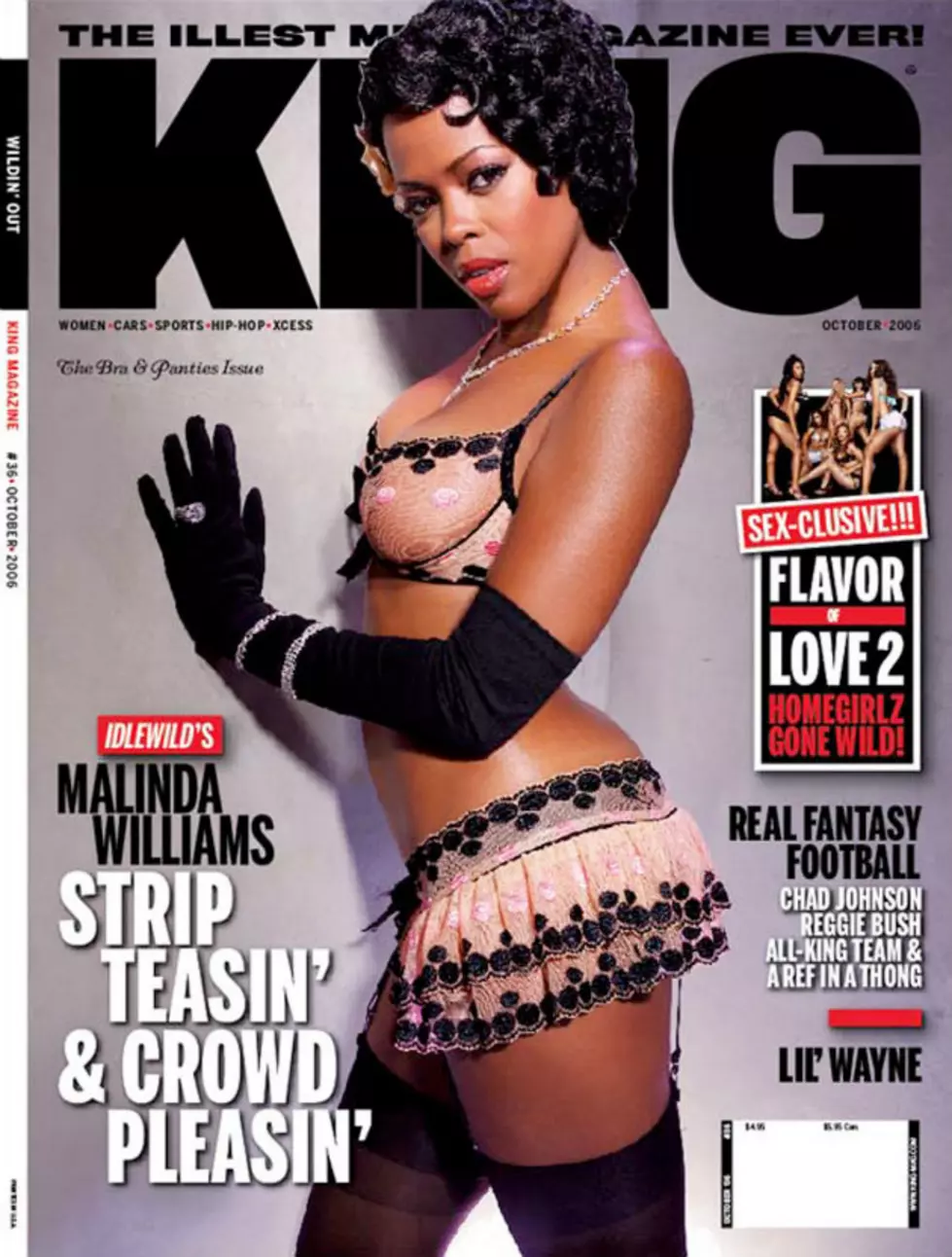 Throwback Thursday: Malinda Williams Spices Up the October 2006 Issue of KING Magazine
Malinda Williams KING Magazine
Fire up that way-back machine and let's go back to October 2006, when actress Malinda Williams graced the cover of KING Magazine.
Now, the lovely Malinda Williams came to us from across the sea, born in Heidelberg, Germany. Even back then, she started out with a unique story, having had to cross the Atlantic to call the start of New Jersey home. In the Garden State, she lived in Westfield and attended Union County College in Elizabeth, which is up north, toward New York City. From these humble beginnings, she would go on to be an actress and star in several big productions.
Just to name a few of her acting credits, you can find her in movies such as High School High, The Wood, Dancing in September and, around the time this particular issue was published and hit news stands, Idlewild had just been released that past summer. Since then, she's starred in such films as Daddy's Little Girls, First Sunday, 2 Days in New York and Percentage. Considering the fact that she's also appeared in many other television shows and music videos, there's no denying that she's got a pretty solid filmography.